Prepare to make this easy recipe for Stuffed Potatoes
Ingredients:
2 potatoes
1 ½ cups of yellow green peas mixed
3 cups of water
1 ½ vegan vegetable soup bullions
Olive oil
2 tablespoons of garlic
¼ cup of almond milk
Cook the peas in the water with the bullions until done. Bake the potatoes at 350 for one hour. Remove the cooked potato from the skins.
Mix the garlic and the almond milk into the potato. Brush the skins with olive oil bake at high heat for 10 minutes. Fill the skins with all the ingredients.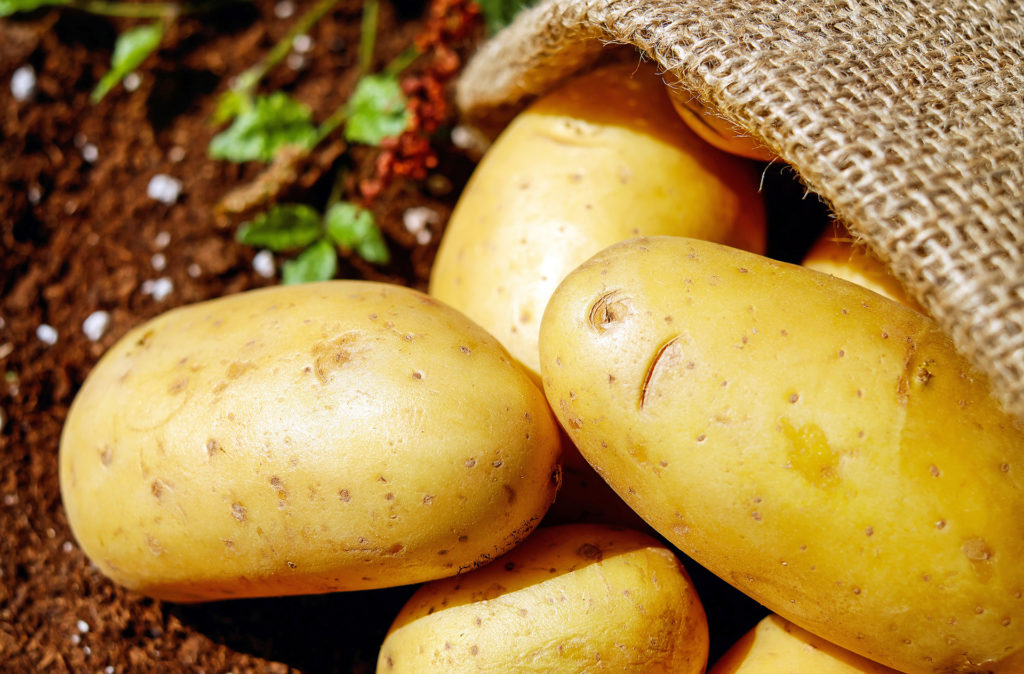 Excellent source of vitamin C
Good source of vitamin B6
Fat, sodium and cholesterol free
Potato Calories
The Potato
The potatoes are underground tubers that grow on the roots of the potato plant, Solanum tuberosum.
This plant is from the family of the color of the night and is related to tomatoes and tobacco.
Originally from South America, potatoes were brought to Europe in the sixteenth century and are now grown in innumerable varieties throughout the world.
In general, they are eaten boiled, baked or fried and often served as an accompaniment or snack.
© Copyright – Hector Sectzer