Working out is something most of the population does to achieve correct fitness, but mostly to lose weight. Overtraining is a key factor in most people that currently work out. People tend to work out like professional athletes' workout at their peak, accumulating more injuries than muscle, more pains, and aches than weight loss, and more stress than real results. Good form and counting repetitions play a key role in a workout
The most important Physical aspect of a Healthy Workout and executing a correct fitness program without injury or duress to your system is credited to "correct form." There are different periods of time in a person's fitness activity when concentration is broken, and "bad form" takes over.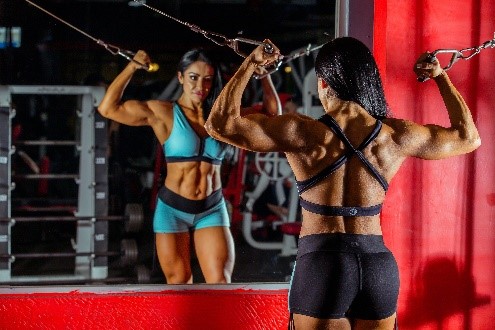 Counting Repetitions:  The prestidigitation of all workouts – ™

Hector Sectzer
The most "Dangerous" aspect during a Healthy Workout is counting repetitions and must be avoided at all costs to get maximum results and avoid getting hurt.  Counting repetitions takes your attention away from concentration and focus. Counting repetitions takes your mind away from the objective at hand forcing you to perform damaging movements to try to get every single repetition in.
Some of the damaging results of counting repetitions are:
Sacrificing form 
Overstressing the muscles 
Strain of supporting muscles 
Compromised breathing 
Forced cheating 
Long term damage