The amount recommended by the American Heart Association (AHA), which is 9 teaspoons per day for men and 6 teaspoons for women.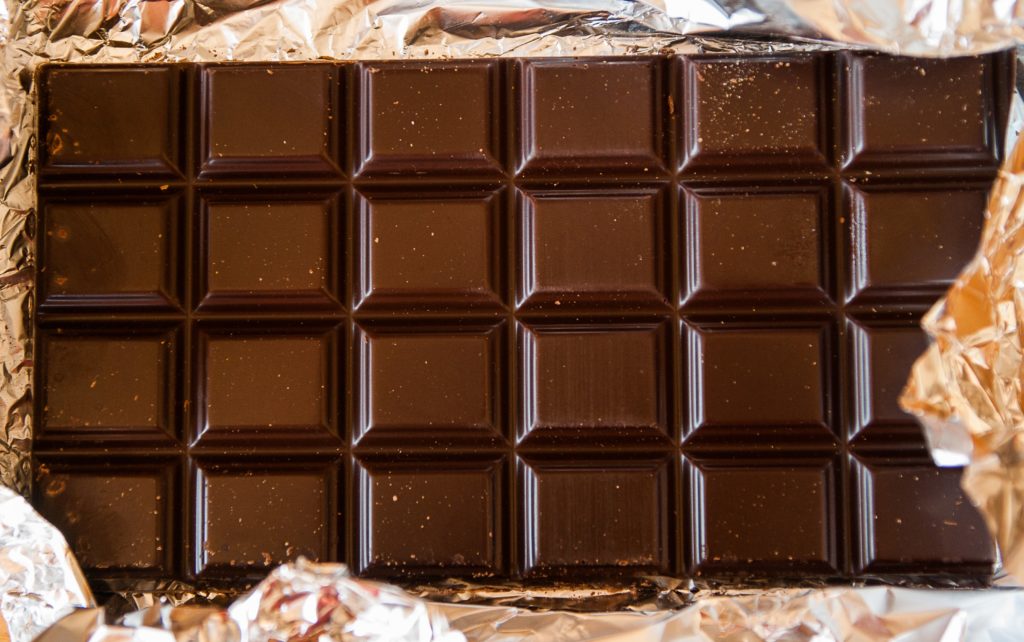 While there are less harmful chocolate options, such as dark or raw chocolate, there is a wide range of chocolate bars available on the market and the sugar content varies between brands and products.
Snickers bar (57 g): 5.83 teaspoons of sugar
Milky Way bar (58 g): 7.02 teaspoons of sugar
3 Musketeers bar (60 g): 8.14 teaspoons of sugar
Butterfinger bar (60 g): 5.58 teaspoons of sugar
Dove chocolate bar (37 g): 4.16 teaspoons of sugar
Hershey's Milk Chocolate bar (43 g): 4.87 teaspoons of sugar
Twix bar (57 g): 5.68 teaspoons of sugar
Milk chocolate M&M's packet (42 g): 5.68 teaspoons of sugar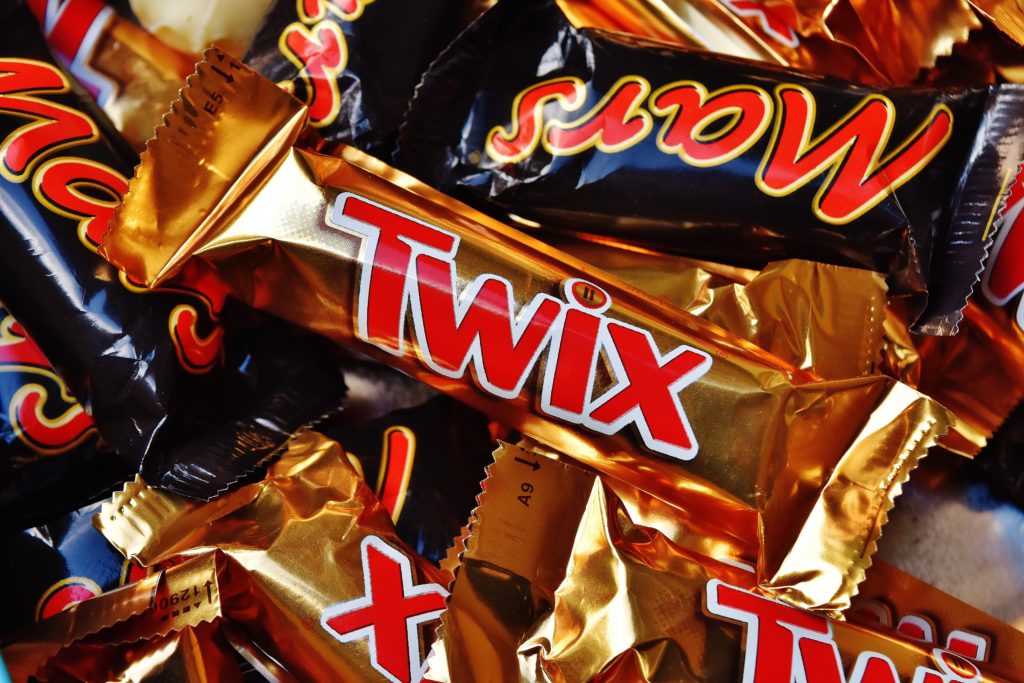 The above chocolate not only has a high sugar content, but they also contain chemicals that have been proven harmful to your health. Unfortunately, people are so addicted to chocolate and sugar that they don't eat a rational amount adding to their weight issues and following illnesses.
© Copyright – Hector Sectzer