7 Sundried tomatoes
6  mushrooms
4 artichoke Hearts
4 oz walnuts
4 oz of hard tofu
½ cup hemp seeds
3 Tbsps olive oil
2 tsps of salt free herb seasoning
2 Tbsps of Mediterranean olive mix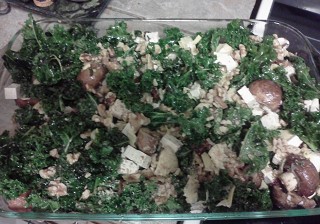 Remove the kale hearts from the leaves and chop the leaves in medium sizes.  Chop the sun-dried tomatoes in 8ths.  Slice the artichoke hearts.  Cut the tofu in small cubes. Mix all the ingredients in a medium bowl; add the oil, the salt free herb seasoning, the Mediterranean olive mix and the walnuts.  Place in a Pyrex pan and bake in the oven at 350 for 30 minutes.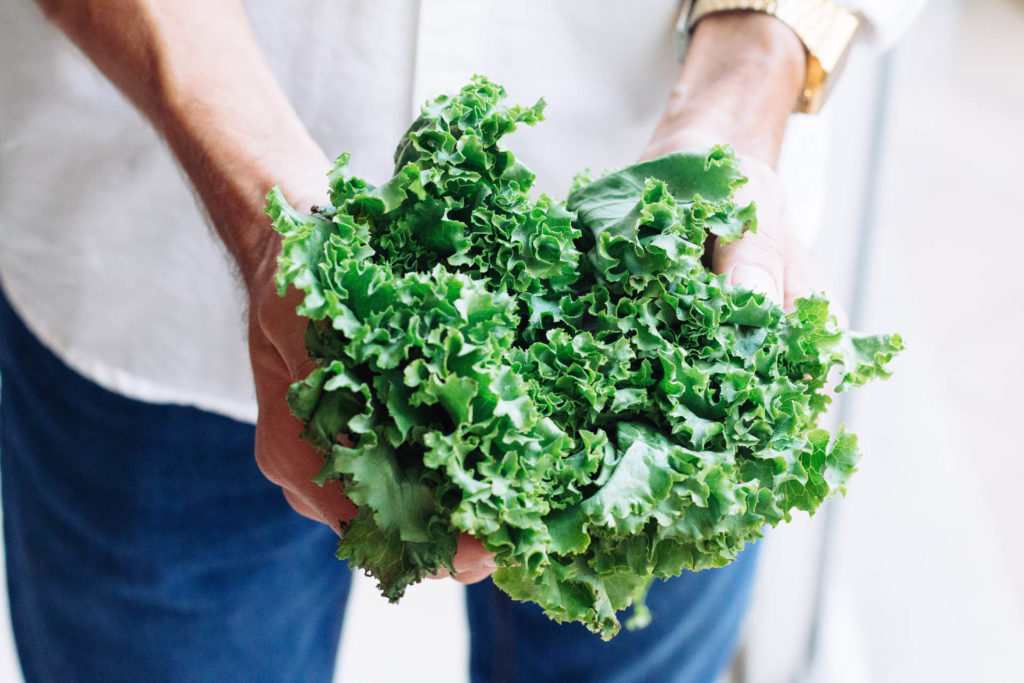 Kale Is Loaded With Powerful Antioxidants Like Quercetin and Kaempferol. …
It Is an Excellent Source of Vitamin C. …
Kale Can Help Lower Cholesterol, Which May Reduce The Risk of Heart Disease. …
Kale Is One of The World's Best Sources of Vitamin K.
© Copyright – Hector Sectzer