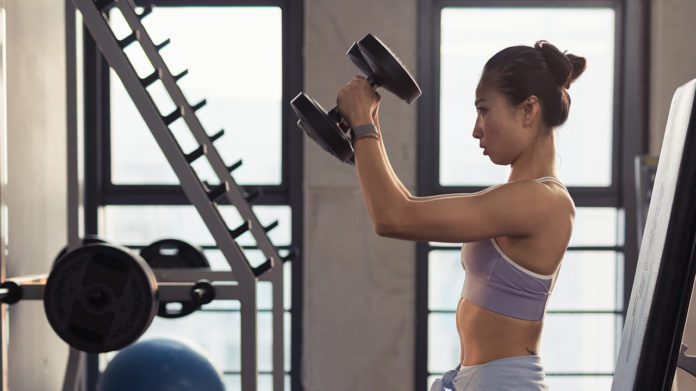 We show you some exercises to work the biceps, correctly, and get good results. Bigger and more defined biceps are just two of the benefits you will experience with the use of hammer dumbbell curls. While it is common knowledge that your biceps are trained with curls, the variation of hammer curls also trains other areas of your arm.
THIS EXERCISE CAN BE PERFORMED AT THE GYM OR AT HOME WEEK ONE – DAY ONE AND FOUR
EXERCISE ONE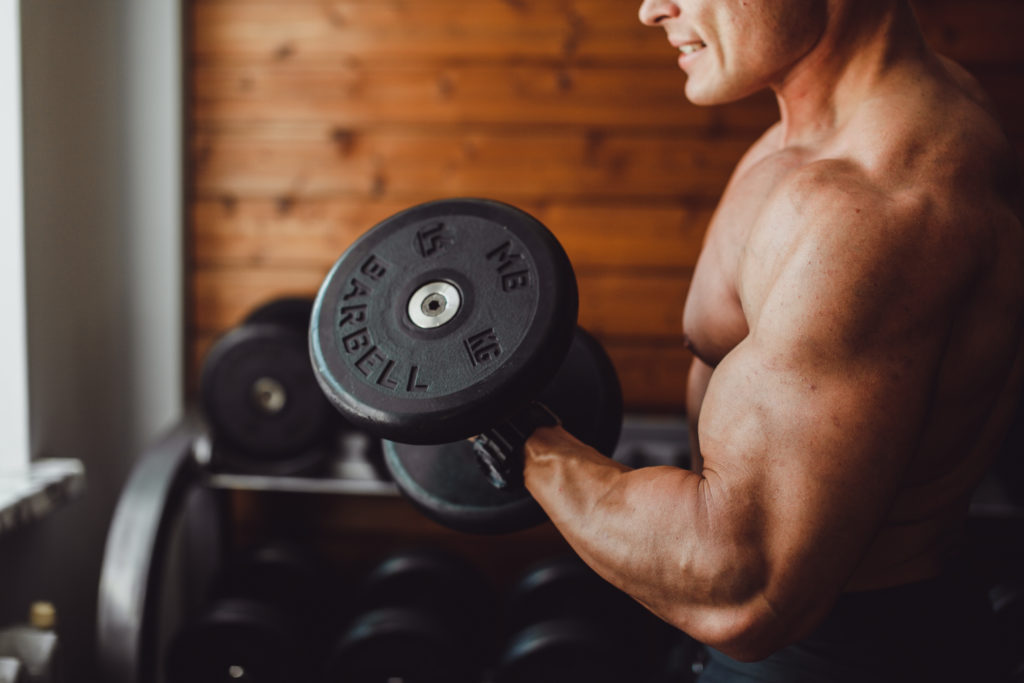 Breathe in through your nose when your arm is extended and slowly release the air through your mouth as your arm rises. You should have expelled all the air out when your arm makes the inward twist. Breathe in through your nose as you lower your arm.
BENEFITS: Bigger More Defined Biceps – REPS: One Minute Each Exercise (Cardiomuscular™ system)
Start with your arms down at your side
Feet shoulder length apart.
Knees slightly bent. Tighten stomach.
Grasp a dumbbell in each hand so your palms are facing up.
Then without moving your elbows; raise your hands and forearms into a curl position to your chest so that your forearm touches your bicep. Squeeze.
Slowly turn your wrist inward then back outward
Lower your arms and repeat.
This exercise can also be performed on a double cable machine.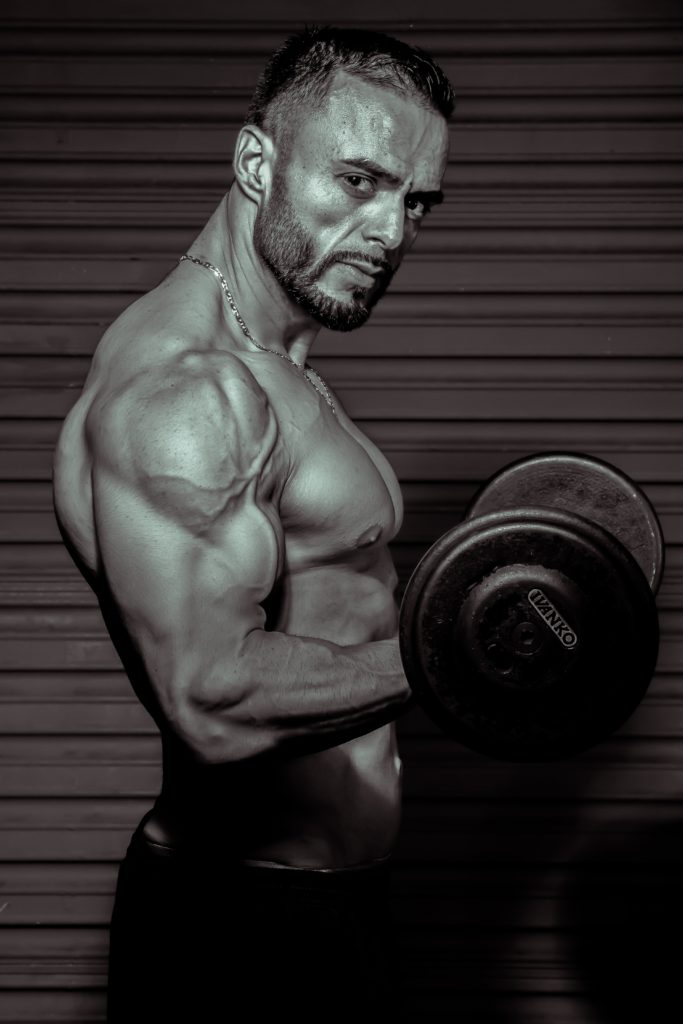 POSSIBLE DAMAGE FROM INCORRECT LIFTING: Damage to the rotator cuff, elbow pain, lower back pain, neck pain and ligament and tendon damage.
© Copyright – Hector Sectzer