The body and the mind play key roles in the game of weight loss and the mind plays the sole key role in the weight maintenance game.  Below are some of the main factors needed to create a successful weight loss and fitness plan. 
Many of the requirements by one of the two (the mind and the body) will result in "interchangeable benefits."    
"Master Mental Craving":
"A craving that initiates an uncontrollable negative chain of events if not satisfied."
The Body… Don't try to control your weight by beating down the body. Give the body:
Plenty of rest  
Adequate hydration 
Proper nutrition  
Adequate resistance training 
Adequate strength training 
Adequate cardio training 
Periodic easiness of sore muscles 
Periodic cleansing 
The body accepts more intense abuse when one is young, but time shows us that the effects of such abuse don't go ignored by the human body.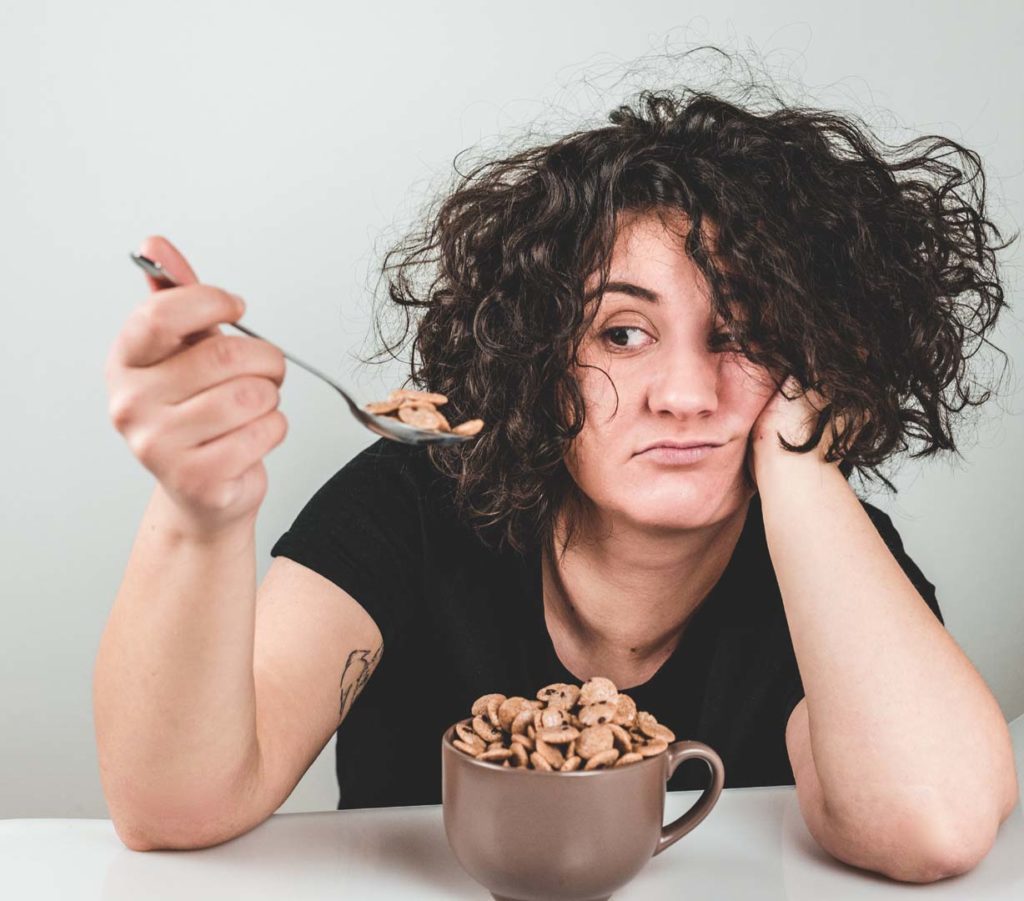 How Ignored Body Messages Escalate to Damage Your Body and Mind.
The body speaks to our minds with specific requests to keep itself alive and well. 
Cravings are "Level I" messages from the body to the mind that it needs nutrition to balance its system. 
Pains are "Level II" messages from the body to the mind that it needs certain nutrition to balance its system.  Or that it has ingested certain incorrect and damaging food or chemicals that could cause dangerous results to the performance of the body.  Or that a bruise, a tear, a break of the inner body or its surface organs is resulting in an emergency situation and needs immediate attention. 
Irrational behavior such as anger, violence, self-inflicted pain, are a "Level III" message to the mind that any logical behavior or thinking is no longer possible and that the body and mind have lost all control or awareness of reality and that it needs immediate, long term adjustment.  An addiction is controlling the body. 
Loss of too much blood, control over our vital organs, inability to breath or move our body or external limbs are a "DEFCON IV" messages (Defense Condition not likely) to the mind that the damage to the body is so severe that possibilities of recuperating are not likely. 
Incorrect food habits can activate every one of these levels of conditions.  Ignoring "Level I" messages will escalate to more severe conditions.  So we must learn how to communicate with the body to avoid constant or rapid deterioration… or worse. 
© Copyright – Hector Sectzer